Embark on an enchanting journey that reveals the irresistible charm of India, adorned with a myriad of mesmerizing travel destinations. This beautiful country offers a diverse range of options to craft a truly unforgettable and captivating travel experience, meticulously tailored for delightful trips and vacations. Immerse yourself in the rich tapestry of cultural heritage and the serene beauty of nature.
Agra, the illustrious capital of the Mughal Empire, boasts three UNESCO World Heritage Sites, where architectural wonders evoke the opulent past. None shine brighter than the universally admired masterpiece, the Taj Mahal, renowned as the 'Wonder of the World,' a testament to India's splendid history. Hailed as the 'Jewel of Medieval Architecture,' it perpetually graces the world's must-visit list.
Delhi, India's vibrant capital, is a captivating tapestry of history and modernity. Within its bounds, UNESCO heritage sites seamlessly coexist with the elegance of British colonial architecture. Step into the walled city of Shahjahanabad, the former Mughal empire's capital, and experience time pausing in an enchanting atmosphere filled with lively markets, vibrant boutiques, and ancient alleyways. Discover the essence of a city where the past and present harmoniously converge.
Step into the annals of history at Fatehpur Sikri, a UNESCO World Heritage Site known as the 'Mughal walled city' and the glorious 'city of victory.' Commissioned by the visionary Mughal Emperor Akbar in the 16th century, this architectural masterpiece showcases the pinnacle of medieval art and design. Wander through the immaculately preserved walled city and immerse yourself in an era that left an indelible mark on India's cultural heritage. 
Jaipur, the revered 'Pink City' and the gateway to Rajasthan's Royal Kingdom, holds UNESCO World Heritage status. Its captivating blend of ancient wisdom and modern urban design is a living canvas, weaving diverse architecture into a breathtaking tapestry symbolizing cultural unity. Explore the historic forts, opulent palaces, and vibrant bazaars that resonate with the rich heritage of this region. Discover Jaipur's timeless charm.
Manali, ensconced in a breathtaking Himalayan valley, captivates with its cool climate, snow-clad peaks, and mist-kissed landscapes adorned with lush greenery. The town offers cherished experiences for families, couples seeking tranquility, and solo adventurers. Whether you're exploring Rohtang Pass's snowy expanses, enjoying a leisurely stroll along the Beas River, or embarking on treks in the surrounding hills, Manali ensures lasting memories in the lap of the Himalayas.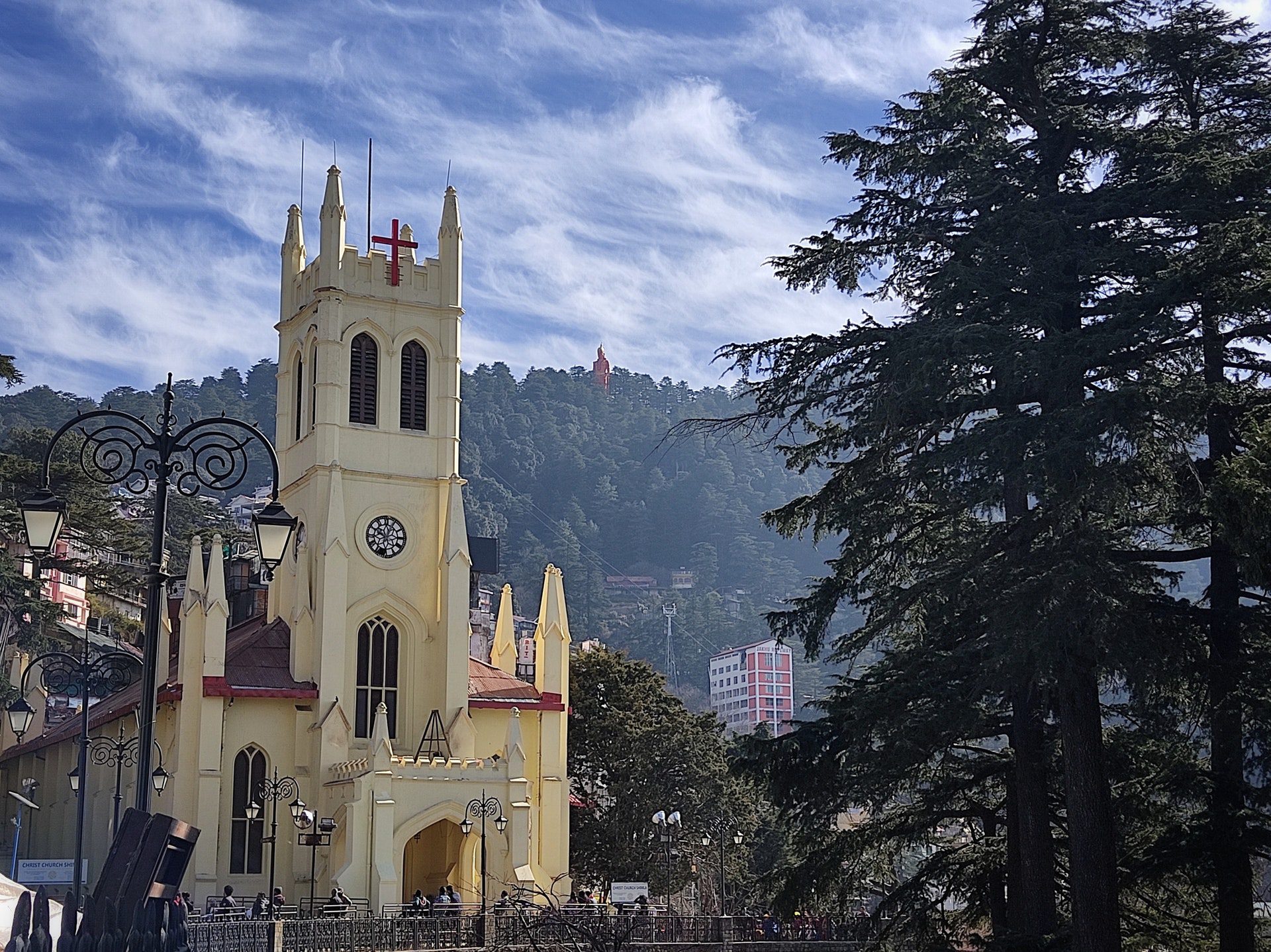 Nestled in the Himalayas, Shimla, the 'Queen of Hill Stations,' is an enchanting blend of colonial heritage, verdant landscapes, and bustling markets. The city's ancient churches, pristine hills, and lively ambiance entice travelers to uncover its timeless charm. Shimla offers an unforgettable journey where nature and history harmoniously converge in the embrace of the majestic Himalayas.
Nestled in the pristine embrace of the Himalayan mountains, the picturesque hill town of Dharamshala is a jewel in Himachal Pradesh's crown. This enchanting destination captivates the heart with its serene beauty, making it a haven for nature enthusiasts and seekers of spiritual solace. Dharamshala is not just a place; it's an experience, a tapestry of breathtaking landscapes and cultural treasures that beckon travelers from far and wide.
In the lap of the mighty Himalayas, the picturesque hill town of Dalhousie in Himachal Pradesh offers a tranquil escape from the chaos of city life. The picturesque hill town is famous for its Victorian architecture, breathtaking lush green landscapes and the snow-capped Dhauladhar Mountain Range. This charming destination is a symphony of natural beauty and colonial elegance, where snow-capped peaks and lush meadows blend seamlessly with the echoes of a bygone era.
Embark on a journey to explore the enchanting beauty of Kerala, lovingly known as 'the green paradise' and renowned as one of the world's premier tourist destinations. This voyage unveils a tapestry of lush green hills, pristine backwaters, vibrant beaches, picturesque valleys, wildlife sanctuaries, and a spice haven, offering a captivating odyssey through the wonders of nature and the richness of culture.
The 'Lakshadweep Islands,' nestled in the Arabian Sea, are renowned for pristine white sandy beaches, crystal-clear turquoise waters, and vibrant marine life. This remote paradise offers tranquility, natural beauty, and a glimpse into the great cultural heritage intertwined with the sea.
The Andaman and Nicobar Islands, an archipelago of over 570 tropical islands, offer natural beauty and cultural diversity. Pristine beaches, lush rainforests, and vibrant coral reefs beckon explorers. Discover a unique blend of cultural heritage and natural wonders in this fascinating Island destination.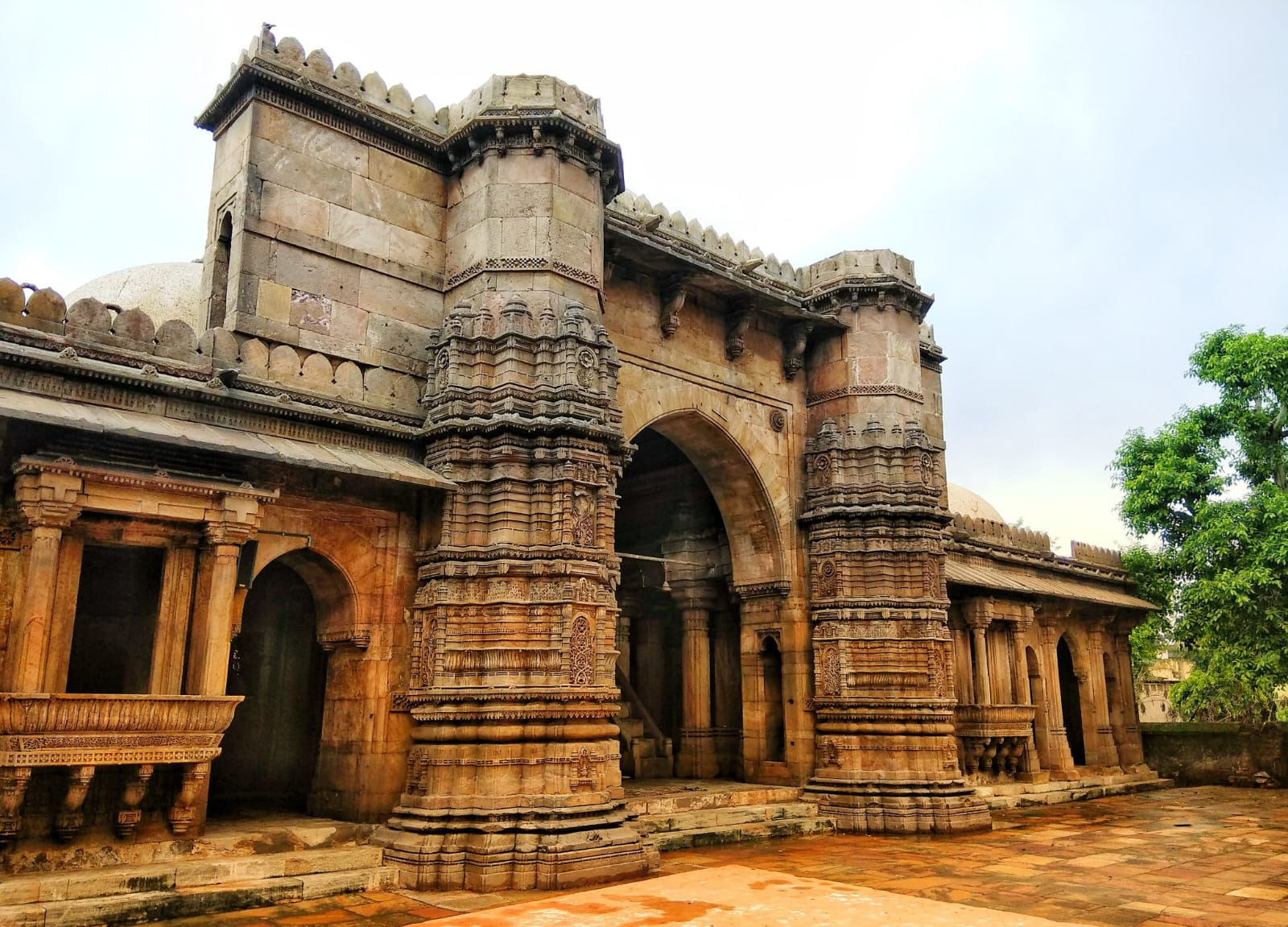 Step into the enchanting world of Ahmedabad, India's first UNESCO-listed world heritage city, where the rich tapestry of architectural and cultural heritage unfolds like pages of a living history book. The meticulously preserved walled city beckons travelers with its vibrant bazaars, grand citadels, and exquisite monuments, all whispering tales of a glorious past.
Hyderabad, formerly a princely state also known as Hyderabad Deccan, proudly bears the title 'City of Nizams,' with its ancient quarters steeped in regal history. This heritage city is an ideal destination for those seeking a journey through history and leisure. Explore captivating historical and cultural treasures, where the landscape is steeped in great cultural heritage, adorned with awe-inspiring architecture.
Mumbai, India's radiant gem, formerly Bombay, nestled by the Arabian Sea, is India's vibrant metropolis. It harmoniously blends tradition with progress, showcasing ancient and Indo-British architectural splendors, UNESCO world heritage sites, bustling markets, and the global hub of 'Bollywood,' the world's largest film industry.
Goa, a vibrant beach destination renowned for its natural beauty and tranquility, is a premier travel spot. Explore pristine beaches, vibrant culture, and historic streets with captivating Indo-British architectural wonders, including UNESCO-listed Churches and convents, and many other historical splendors.
Explore Rajasthan, India's regal gem, a mesmerizing haven for explorers. Roam the "Land of Kings" with desert fortresses, UNESCO treasures, and a rich blend of grandeur, heritage, and ancient cultural delights. Discover stunning golden desert landscapes, thrilling adventures, lush forests, and exciting tiger safaris—an unparalleled destination awaits.
Varanasi also referred to as Banaras or Kashi, the soul of India. This timeless city, with ancient temples, the sacred Ganges, and the mesmerizing Ganga Aarti, is a sanctuary of deep-rooted culture and traditions. Kashi Vishwanath 'Sankat Mochan' temples embody devotion and tradition, offering a profound connection to India's spiritual legacy. The ancient city where spirituality and culture seamlessly unite.
Prayagraj, often celebrated as the "Tirth Raj" or Pilgrimage King, is a realm where the devout seek salvation and spiritual enlightenment. The Sangam, the sacred confluence of three rivers, is a mesmerizing spectacle, radiating a profound spiritual aura. Nestled along the Ganges, Prayagraj, formerly known as Allahabad, is an ancient city steeped in history and spirituality. It promises to etch a lasting impression on your soul, making it a journey worth embarking upon.
Bodhgaya's history is a rich tapestry of ancient civilizations, and spiritual awakenings. Dating back to the 6th century BCE, Siddhartha Gautama's enlightenment under the Bodhi Tree marked a pivotal moment in human history. This heritage has made Bodhgaya a cradle of Buddhist philosophy and the birthplace of a profound spiritual revolution. Today, Bodhgaya remains a thriving spiritual center, with the revered Mahabodhi Temple Complex, a UNESCO World Heritage Site, standing as a symbol of global devotion to Buddhism.
Step into a realm where history awakens, where ancient rocks tell tales of devotion. The Ajanta and Ellora Caves, heart of India's soul, testify to boundless creativity and spirituality from 2nd century BC to 6th Century AD. Journey into this enchanting wonderland, where India's ancient treasures await your discovery.
Bangalore, Southern India's radiant gem, celebrated as the 'Garden City,' officially embraced the name Bengaluru, though the old name still resonates with charm. The city is a treasure trove of extraordinary attractions, boasting exquisite gardens, thrilling amusement parks, venerable historical monuments, and a rich tapestry of architectural and cultural heritage.
Nestled in rich heritage, Mysore is a regal gem steeped in history. With two UNESCO World Heritage sites, it's a premier cultural destination. The city boasts grand monuments, lavish palaces, museums, and galleries. Mysore Palace, unlike any other in the world, is a stunning fusion of Indo-Saracenic, neoclassical, Indo-Islamic, and Gothic architecture.
Ooty, nestled amidst lush tea estates, valleys, and picturesque forests, is a captivating hill resort that seamlessly blends classic charm with natural beauty. With its heritage structures showcasing British architectural marvels. The renowned 'Ooty toy train,' a UNESCO-listed site, traverses its enchanting landscape. The Rose Garden, one of the world's largest, offers a perfect setting for a leisurely escape.
Central India, often referred to as the 'heartland of India,' is a haven for wildlife enthusiasts and history buffs alike. Primarily in Madhya Pradesh, the central state of India, its abundance of historical treasures, picturesque landscapes, and thriving wildlife sanctuaries invite travelers to embark on a journey of discovery and enchantment. This is a land where the echoes of the past harmoniously resonate with the beauty of the present.
Bhopal, the 'City of Historic Grandeurs and Lakes,' nestled amidst serene lakes and rolling hills, is a precious jewel in Central India's crown. Its remarkable tapestry weaves an intricate history adorned with architectural wonders. What truly sets Bhopal apart is its unique narrative – for over a century, remarkable women rulers, known as the 'Begum Bhopal,' have etched their indelible mark on its legacy. Explore Bhopal, where history and beauty captivate your senses.
The ancient temples in Khajuraho are a celebration of India's unparalleled craftsmanship, where extraordinary architectural skill and exquisite sculptures come to life. This UNESCO World Heritage Site is a testament to stunning beauty. The sculptures, with their intricate details and profound expressiveness, will leave you spellbound. Immerse yourself in Khajuraho's rich tapestry of cultural and architectural wonders, and let the past unfold before your eyes.