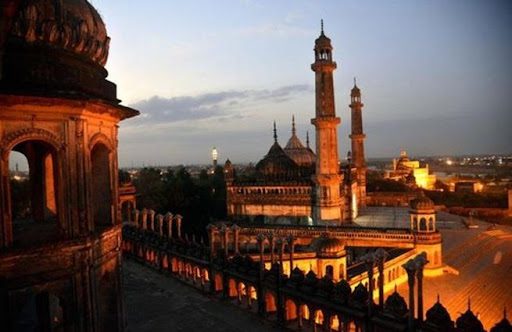 A melting pot of art, culture, cuisine and architecture, the bustling city of Lucknow, the capital of Uttar Pradesh, preserves its essence of grandeur in its kaleidoscopic experiences. From a vibrant culinary scene and exquisite historical monuments to its rich art and culture and vestiges of colonial charm, the 'city of nawabs' as it is popularly called, is as welcoming as is the warmth of its people. Lucknow a historically important city and for many centuries was at the heart of North Indian culture. In particular, the city was famous for its Adab and Tehzeeb (manners and hospitality), The city, dotted with remnants of its rich past, famous by the soft-spoken, and sweet tongued, Awadh-Lukhnavi culture that was based on civilized behavior toward fellow human beings its unique majestic heritage landmarks, traditional chikan embroidery work and, its popular cuisines. Of the monuments standing today, the Bara Imambara, the Chota Imambara, and the Rumi Darwaza are notable examples.
The Nawabs of Lucknow, in reality, the Nawabs of Awadh, acquired the name when Lucknow became their capital. The city became North India's cultural capital, and its nawabs, best remembered for their refined and extravagant lifestyles, were patrons of the arts. Under their dominion, music and dance flourished, and construction of numerous monuments took place.
The beautiful monument Bara Imambara in Lucknow is a colossal edifice built in 1784 by the then Nawab of Lucknow, Asaf-ud-Daula. It was originally built to provide assistance to people affected by the deadly famine, tt is the largest hall in Asia without any external support from wood, iron or stone beams. The monument required approximately 22,000 labourers during construction. The unique Rumi Darwaza 60 feet (18 m) tall, built by Nawab Asaf-ud-daula in 1784, served as the entrance to the city of Lucknow.
TOTAL DURATION – 02 NIGHTS / 03 DAYS
02 NIGHTS LUCKNOW